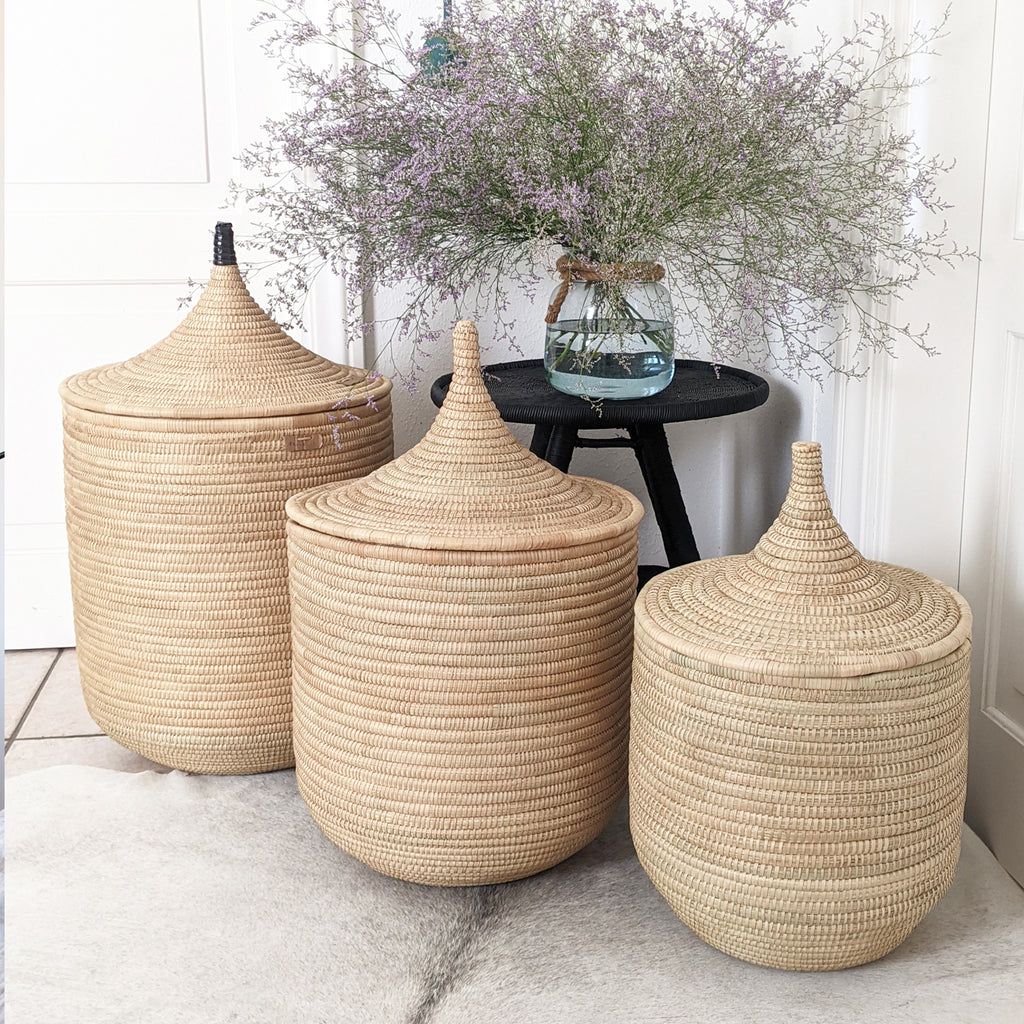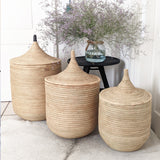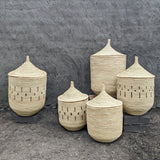 Phiri Baskets
€89.00
Phiri Baskets.
Phiri means Mountain in Chichewa.
Each basket is  handwoven out of local mulaza palm leaves and comes in 3 sizes.  
A perfect storage solution with several possibilities that will add character and a handmade touch to a space. Use as washing baskets, or as toy storage basket or as general storage baskets anywhere in the house.
Mix and match with other baskets!
• colour: Natural or pattern
• material: natural palm leaves  
• dimensions: Small: 35cm diameter x 38cm tall (body)
                                     53cm tall with the lid 
                           Medium: 40cm diameter x 45cm tall (body)
                                     65cm tall with the lid 
                         Large: 45cm diameter x 55cm tall (body)
                                     75cm tall with the lid 
Each basket is made with tons of love by mango club, a club set up with the assistance of People of the Sun in 2012.